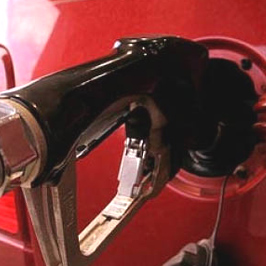 Las Vegas RV Storage: Fuel up RV or Propane - $25 plus fuel
Want to have everything filled up when you pick up your RV, MotorHome, MotorCoach, Car or Boat from 24/7 Indoor Storage in Las Vegas NV? We will fill them up with EITHER Fuel or Propane for a $25 fee plus the cost of the fuel or propane. Not bad a way to start a few days off, by letting us help in more ways to make sure you have more time on your hands. Call or stop by 24/7 Indoor Storage today!
You have a long list of things to check off when you prepare for a road trip. When you store your RV at 24/7 Indoor Storage, you can make that list shorter by choosing to let us take care of fueling up your RV or propane tank.
When you are anxious to get on the road, we can save you that extra stop for gasoline or propane to get you through your trip. For the price of fuel plus a flat fee of just $25, our service technicians will top off your propane or fuel tank.
You won't have to deal with the hassle of maneuvering your vehicle into a tight gas station parking lot. We'll fill the tank for you and you can be on your way to your destination. Let us fuel up your RV and you can save yourself the headache of running out of gas and becoming stranded by the side of the road.
Setting out for your trip without a full tank of propane can make for an uncomfortable camping trip. You rely on propane to cook your food, keep you warm at night and run the majority of your RV's small appliances. Without it, you miss out on most of the benefits of camping in an RV. If you suspect your propane tank is running on empty after your last outing, let us know and we'll fill it up before your arrive for your next pick up.
When comparing indoor storage facilities in Las Vegas, make sure you take price, location and customer service into account when making your decision. Anyone can offer you a temperature controlled building to protect your vehicle from the elements. At 24/7 Indoor Storage you get so much more for your money than just a place to park your RV.
Every time you drop off your RV, we prepare your vehicle for storage by disconnecting the battery, checking the tire pressure and emptying the dirty water tank. Call us for pick up and our technicians will reconnect the battery, adjust the air pressure, if necessary, and turn on your refrigerator.
If you want to start your road trip with a spot-free vehicle, be sure to ask about our RV housekeeping and exterior wash services.
Call us at 702-296-1515 or s top by our location at 3850 Ponderosa Way to see what sets 24/7 Indoor Storage above the competition.
Call 24/7 Indoor Storage at 702-296-1515 or Send us a messsage below: