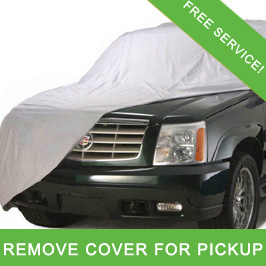 Vehicle Storage Las Vegas: Remove Car Cover
If you provided a car cover when you parked at our Vehicle Storage Las Vegas, our Vehicle Storage Technicians will remove the car cover for you as part of your montly service when you pick up your vehicle. They will also roll up or fold the cover and place it neatly where you keep it. Call or stop by today to find out more!
Whether you need a safe place to store that classic muscle car you spent years restoring or your sporty new convertible reserved for fair weather road trips, 24/7 Indoor Storage offers affordable and reliable service that will keep your baby looking and performing at its best.
Cars left unprotected in the harsh Las Vegas climate are susceptible to damage from overexposure to ozone, extreme temperature and ultraviolet sunlight. UV rays can age the finish before its time causing paint to fade and decals to peel and crack. Exposure to high temperature and ozone can cause damage to tires, window seals and windshield wiper blades. Large objects sent airborne by high wind speeds can break windows and do significant body damage to a vehicle.
Even though our climate-controlled building offers all the protection any car needs from the sun, heat and wind, some of our indoor car storage customers prefer to supply a car cover to prevent dust from accumulating on the exterior. Our car care technicians take care of removing the cover for pickup as part of our outgoing services package designed to get you on the road as quickly as possible. And regardless of whether or not you choose to cover your car, we always dust down the exterior so your vehicle is sparkling clean by the time you arrive.
To ensure your vehicle runs as good as it looks, our outgoing services also include adjusting the tire pressure to the proper psi and connecting the battery. You receive all of these maintenance services at no extra charge twice per month when you rely on our experts to care for your vehicle.
When you store your luxury, classic, recreational or other occasional use vehicle with us, it allows you to free up space in your garage at home for other uses. You never have to worry about parking your prized possession on the street where it can easily fall prey to vandals or thieves. You can focus your attention on more important matters knowing that our state-of-the-art security system will keep your vehicle safe.
We are conveniently located at the corner of Ponderosa Way and S Valley View Blvd, just west of I-15 for easy access from any part of the city. Visit our facility and see why more car owners in Las Vegas trust 24/7 Indoor Storage when it comes to protecting their investment. Contact us today by calling 702-296-1515.
Call 24/7 Indoor Storage at 702-296-1515 or Send us a messsage below: