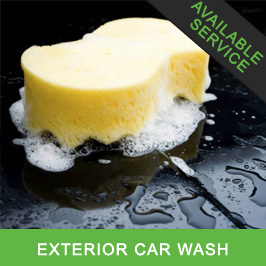 Vehicle Storage Las Vegas: Exterior Car Wash
We have the best Vehicle Storage Las Vegas has to offer! We offer a spotless hand car wash as an additional service to you when you park your car in our 24/7 Car Storage in Las Vegas NV. Try doing that in a storage unit...Call 24/7 Indoor Storage today to find out more!
When it comes to storing their precious possessions, more vehicle owners in Las Vegas trust the experts at 24/7 Indoor Storage.
We offer so much more than just a safe place to park your classic automobile, luxury sports car or recreational sport utility vehicle. We provide the same tender loving care you would whenever you drop your car off, including washing down the exterior to remove the road grime.
Your car picks up all kinds of dirt and debris as it travels down the road. Whether you encounter road tar from area construction, mud from a recent rainstorm or sand blown in from the desert, our staff will take the time to make sure your car is sparkling clean before it goes back into storage.
We hand wash every vehicle in our facility with the same care we take with our own cars. We use only high quality cleaning products and equipment to eliminate the risk of scratching the paint or damaging the finish in any way. After washing and drying the exterior, our staff will wipe down all interior surfaces, clean the windows and clean the tires and rims. The next time you pick up your car, we'll dust off the exterior so you have a nice, shiny vehicle to show off.
Our incoming services package also includes shutting down the car battery, making sure the tires have the proper air pressure and replacing the vehicle cover. All storage customers receive these services free of charge twice per month. Our attention to detail and commitment to outstanding customer service sets us apart from the competition.
Taking good care of your luxury or recreational vehicle will extend its lifespan and help it retain its value. The hot desert climate in Las Vegas can wreak havoc with cars. Unrelenting sun fades paint and is tough on upholstery, tires, windshield wipers and window seals. You can save yourself the expense of replacing these components by storing your vehicle indoors in our climate-controlled building.
When you call for pickup, we will make sure your car is ready for the road. For a flat rate, we can deliver your vehicle to any location within 15 miles of our facility. We are conveniently located near the corner of Ponderosa Way and S Valley View Blvd with easy access to any part of the city via I-15.
For the best vehicle storage Las Vegas has to offer, call 24/7 Indoor Storage at 702-296-1515 today.
Call 24/7 Indoor Storage at 702-296-1515 or Send us a messsage below: