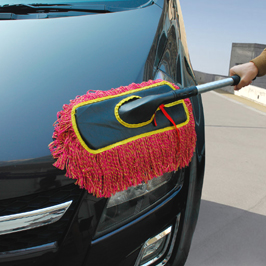 Vehicle Storage Las Vegas: Dust Down Vehicle
If your vehicle needs to be dusted off before you pick it up at our Vehicle Storage Las Vegas Facility, our Las Vegas Vehicle Storage Technicians will gladly dust your vehicle for you for an extra fee. Stop by 24/7 Indoor Storage today!
Environmental factors take their toll on vehicles, especially if those vehicles are stored outdoors in Las Vegas. Unrelenting sunshine during the summer fades paint over time and can cause trim pieces and decals to crack and peel.
High wind speeds can send flying objects bouncing off a car leaving scratches, dents and other types of cosmetic damage. Just a couple months stored outside can leave your car looking like a real mess. You can preserve your vehicle's appearance and value by calling 24/7 Indoor Storage.
Failing to maintain your car's appearance does more than leave others with a bad impression. Improper care can cause your car to lose value quicker than it should. You can end up spending a fortune on a new paint job, new upholstery and other components damaged by the punishing sun and high temperatures Las Vegas residents know so well.
Store your vehicle in our secure building and you will never have to climb into a filthy car again. Every time you deliver your car for storage, our experienced technicians wash it by hand to remove all the grime, dirt and dust accumulated from the road. They will clean the tires, check the air pressure, disconnect the battery and cover the vehicle before placing it safely in our storage bay.
The next time you are ready to take your baby out for a spin, simply call us and we will prepare your vehicle for the road. Our technicians will reconnect the battery, check the air pressure again and last but not least, dust down the vehicle until it shines.
You enjoy our complimentary incoming and outgoing services twice per month when you trust your asset to the experts at 24/7 Indoor Storage. Taking the time to provide these services ensures that your vehicle comes out of storage in the same condition it was when it went in.
We take on the responsibility of caring for car so you can spend more time driving it. With our free outgoing services, all you have to do is call us to schedule your pickup time and show up at our facility. We'll take your car out of storage and have it ready and waiting for you when you arrive. When you bring your car back, just drop it off and we'll take care of preparing if for storage so you can go on about your business immediately.
When you want your car to look its best, you can count on the experts at 24/7 Indoor Storage to help. Call us today at 702-296-1515.
Call 24/7 Indoor Storage at 702-296-1515 or Send us a messsage below: