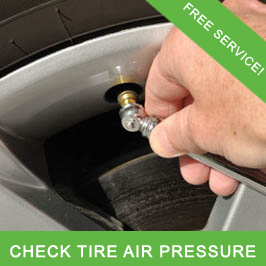 Vehicle Storage Las Vegas: Check Car Tire Air Pressure
Our Vehicle Storage Las Vegas technicians will also make sure that your cars tires have the proper amount of air in each tire before parking it in our 24/7 Indoor Las Vegas Vehicle Storage Facility. If one or all four are a little low, we will be sure to fill them up as needed to help avoid getting any flat spots on them while being parked in our Indoor Las Vegas Car Storage. Call or stop by Today! 702-296-1515.
Your car tires play an important role in keeping you and your vehicle safe while traveling down the road. Failing to provide the proper maintenance puts you at risk of being involved in an accident that can cause extensive property damage or severe injuries to you or your passengers. When you store your vehicle with 24/7 Indoor Storage, our qualified technicians verify that your tires are inflated to the proper psi before your car goes into our climate-controlled building.
During storage, the tires are supporting the full weight of the car over a relative small tread area. If the vehicle remains stationary for an extended period, the tires may develop flat spots. This happens faster if the tires are underinflated or exposed to extremely cold temperatures.
When you trust 24/7 Indoor Storage with protecting your vehicle, you never have to worry about the condition of your tires. Our technicians will adjust the air pressure to the proper psi every time you return your vehicle to our facility.
Our clean, dry and secure storage bays protect your vehicle from rust, corrosion and UV damage caused by overexposure to sunlight. Cars stored outdoors and inside most car garages are at risk of having rodents or insects nest in the engine compartment and various nooks and crannies. In a secure environment, your car is safe from pest infestations that can be messy and cause damage to certain components.
Exposure to ozone and ultraviolet radiation take their toll on tires and can cause premature deterioration. Cracks forming around the sidewalls are evidence of this type of damage. The rubber in the affected area becomes brittle and loses its pliability. This interferes with performance and safety while increasing the risk of an accident. Indoor storage eliminates exposure to the environmental factors that cause tires to wear prematurely.
As our customer, you can rest assured that your vehicle is safe from the elements in our secure building. Whether you are storing a vintage car that handed down through your family or a brand new convertible that you only drive during the summer, 24/7 Indoor Storage can offer you an affordable storage plan to suit your specific needs. To free up more space in your garage, we can also store your recreational vehicle, boat, motorcycle or personal watercraft.
Call 702-296-1515 today and speak to a customer representative to explore your options for the best value in auto storage Las Vegas can offer.
Call 24/7 Indoor Storage at 702-296-1515 or Send us a messsage below: