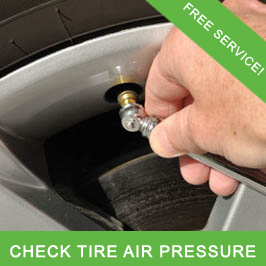 Vehicle Storage Las Vegas: Check Car Tire Air Pressure on Pickup
Our Vehicle Storage Las Vegas Technicians will also check the air pressure in your car tires before your pick up your car. If any of them need air they will also fill them as needed for you. Call 24/7 Indoor Storage or stop by today!
Proper vehicle tire care and maintenance ensures that your car is as safe as it can be whenever the rubber meets the road. Failing to maintain the manufacturer suggested psi has devastating results if a tire blows out at high speed. When you store your vehicle at 24/7 Indoor Storage, our qualified car care technicians always check the tire pressure before you take your vehicle out on the road.
Our complimentary outgoing services allow you to spend more time behind the wheel and less time maintaining your vehicle. Caring for your vehicle is serious business, which is why our trained technicians treat your prized possession with the same tender loving care as you would.
Car owners who rely on 24/7 Indoor Storage never have to wonder if their baby will come out of storage in worse condition than it went in. Whether you are storing your car for one month or ten, we do everything necessary to protect your asset while it is under our care.
How you care for and store your car tires has an effect on performance and longevity. Tires are engineered for peak performance while the car is in motion. Long periods of inactivity can cause flat spots because the tires are bearing the entire weight of the vehicle on a small portion of the tread. For cars in storage, underinflation is a common cause of flat spots. For added protection, we can place your vehicle on jack stands for a reasonable service fee. If you do not own jack stands, we can provide them for an additional charge.
We always inflate tire pressure to the proper psi before placing any vehicle into storage. Depending on the condition of the tires and the length of time in storage, it is common for tires to lose some amount of air pressure over time. This is why our technicians always check the air pressure when you call to schedule a pickup.
Your tires represent a major financial investment and play a critical role in the safety of you and your passengers. The better you take care of them, the better they will perform and the longer they will last. Don't risk an accident or the need for premature replacement by leaving them exposed to the elements while your vehicle sits idle. Contact 24/7 Indoor Storage today and ask about our affordable rates for Las Vegas car storage. Call us at 702-296.1515.
Call 24/7 Indoor Storage at 702-296-1515 or Send us a messsage below: