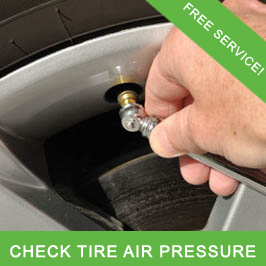 Las Vegas Boat Storage: Check Boat Tire Air Pressure on Drop Off
When you puy your boat away, one of the last thing you want to do or are thinking about is to check the air in your tires. The problem with that is if it is going to be sitting in storage, you want to make sure your tires are at the recommended PSI air pressure to avoid flat spots on the bottom of your tire. Flat spots can be costly and our staff at Las Vegas Boat Storage will also check your air pressure and fill your tires with air if they need it.
Boat owners who take proper care of their boat trailer tires can avoid a catastrophe on the road that ends up costing thousands of dollars in property damage.
To help you get the most out of your tires, the experts at 24/7 Indoor Storage check the tire pressure after you drop off your boat for storage and before you pick it up for your next excursion on the lake.
Keeping your trailer tires at the proper psi is critical for peak performance. Trailer tires are similar to vehicle tires in appearance but they are quite different in construction. Unlike vehicle tires, trailer tires have a rigid sidewall because they play no function in transmitting power to the road from the engine or steering.
Studies conducted by the rubber industry indicate that miles on the road play less of a role on trailer tire wear than oxidation. Ozone and ultraviolet radiation from the sun can cause damage to the sidewall surface. If you store your boat and trailer outdoors during the off-season, your tires are vulnerable to the elements and premature wear.
At 24/7 Indoor Storage, we offer affordable solutions for your boat storage needs. Our spacious indoor bays are climate-controlled to protect your investment. In addition to checking the air pressure, our staff will clean and dress the tires for storage as part of our complimentary incoming services package.
When you select our modern Las Vegas storage facility, we take the same care you would when it comes to preparing your boat for storage. Our staff will clean your trailer and your boat before wiping it down to eliminate all streaks and water spots. We will shut down the battery to preserve the charge and ensure your boat is ready for the water the next time you are ready to visit the lake. When you provide the cover, we take care of putting it back on the boat before moving it into the storage facility.
You won't have to give your boat a second thought while it is under our expert care. Give us 24 hours notice and we will move your boat out of storage, remove the cover, connect the battery and wipe down all surfaces before you pick it up. Our attention to detail is what sets us apart from other local indoor storage companies.
For Las Vegas boat storage with added value for your money, count on 24/7 Inside Storage. Contact us today at 702-296-1515 and speak to a knowledgeable customer representative about your boat storage and services options.
Call 24/7 Indoor Storage at 702-296-1515 or Send us a messsage below: